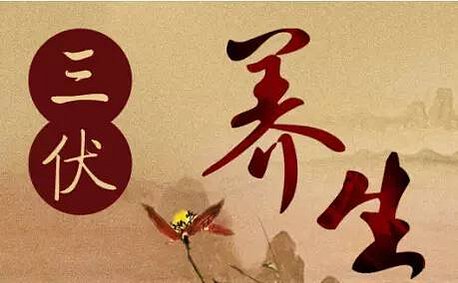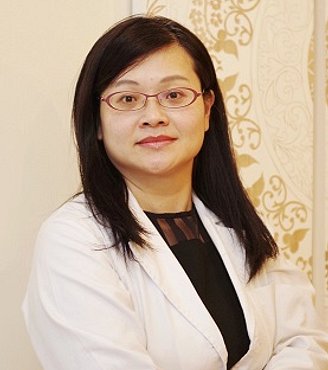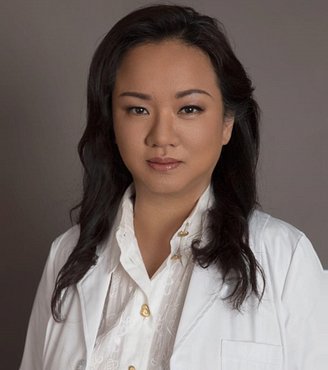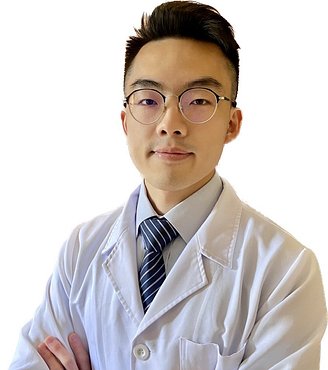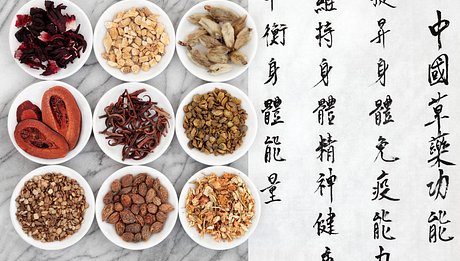 SanFuTie (三伏貼) and SanJiuTie (三九貼) are a procedure in traditional Chinese medicine in which medicated patches are placed on various acupuncture points on the body. Originating in the Qing dynasty, this method is based on the principle of 冬病夏治 (lit. winter disease, summer cure). As SanFu (三伏) is the hottest period on the Chinese calendar, it is considered a particularly suitable time for treating illnesses. Comparatively, SanJiu (三九) is the coldest period on the chinese calendar, it considered as the YinYang (opposing) time for treating illnesses.
About Traditional Chinese Medicine
Our Acupuncture & TCM Practitioners
Traditional Chinese Medicine was developed in Asia over 2000 years ago. The principle diagnostic methods are through examination of the tongue and the pulse. It uses natural herbs, acupuncture, massage, exercise, and dietary therapy to treat disease and balance all the organs in your body. It is primarily used as a complementary alternative medicine approach. TCM is widely used in China and it is also used in the West.
Traditional Chinese Medicine
''Sanfutie (Summer Herbal Patch) &
SanJiuTie (Winter Herbal Patch) ''
Dr. Dennis Suen, M.Sc., R.AC, R.TCMP
Dr. Suen is a registered TCM practitioner in Canada and Hong Kong. With great enthusiasm about oriental medicine, Dr. Suen dived into study for 5 years at the Guangzhou University of Chinese Medicine, one of the most well-known TCM universities in China. After Dr. Suen starts practice, he further obtained the Master of Science (specialising in acupuncture) in Chinese University of Hong Kong. With great passion about human anatomy and musculoskeletal disorders, he also mastered manual adjustment techniques from Dr. Jeffrey Hwang.
Dr. Suen has extensive clinical experience dealing with issues like acute & chronic pain (e.g. injuries, back pain, frozen shoulders, tennis elbow), stress-related issues (e.g. migraine, anxiety, insomnia), internal medical conditions (e.g. allergic rhinitis, asthma, chronic fatigue syndrome, irritable bowel syndrome, gastric reflux) and post-stroke rehabilitation. Dr. Suen believes combining the wisdom of oriental medicine and western medicine on an evidence base approach will bring a complementary perspective to improve wellness and restore balance of one's body.
In his spare time, Dr. Suen loves making pour-over coffee with freshly ground coffee beans, and sometimes he might even bring it along while enjoying outdoor activities and exploring the beauty of nature.
| | | |
| --- | --- | --- |
| Schedule | Time | Location |
| Tuesday | 10:00 AM - 6:00 PM | Vancouver West |
| Friday | 10:00 AM - 6:00 PM | Vancouver West |
| Sunday | 8:00 AM - 1:00 PM | Vancouver West |
| | |
| --- | --- |
| Treatment | Fees |
| Initial Acupuncture Treatment (60min) | $110 |
| Subsequent Acupuncture Treatment (60min) | $90 |
| Initial Tian Jiu Acupuncture Treatment (45min) | $65 |
| Subsequent Tian Jiu Acupuncture Treatment (45min) | $90 |
| Initial Manual Therapy (20min) | $95 |
| Subsequent Manual Therapy (20min) | $70 |
| No Treatment Consultation (20min) | $30 |
| Prescription Only | $30 |
Dr. Serina Chen, R.A.C, RTCMP
Dr. Serina Chen focuses on assessment and treatment of most body discomforts, using Needles, Cups, Guasha, Acupressure, Moxa, with TCM's meridian theory, to help people reducing the pain, skin problems, depression, hemolyzing the body's Yin and Yang, and more.
Having been in Canada for more than 25 years, she feels Vancouver's windy, cold and moist weather gradually affect people's health to physically limited or causing the pains.
According to the TCM theory, "preventing from getting sick", I will put this idea in treatments to slow or eliminate unseen pathogenic factor to recuperate body or improve body immunity.
| | | |
| --- | --- | --- |
| Schedule | Time | Location |
| Tuesday | 5:00 PM - 6:00 PM | Vancouver East |
| Wednesday | 8:00 AM - 1:00 PM | Vancouver East |
| Thursday | 8:00 AM - 8:00 PM | Vancouver East |
| Saturday | 8:00 AM - 8:00 PM | Vancouver East |
| Sunday | 1:00 PM - 8:00 PM | Vancouver East |
| | |
| --- | --- |
| Treatment | Fees |
| Initial Acupuncture Treatment (60min) | $110 |
| Subsequent Acupuncture Treatment (60min) | $90 |
| Initial Tian Jiu Acupuncture Treatment (45min) | $65 |
| Subsequent Tian Jiu Acupuncture Treatment (45min) | $90 |
| Herbal Medicine (7 Days) | $105 + 5%GST |
| Herbal Medicine (3 Days) | $65 + 5% GST |
| No Treatment Consultation (20min) | $30 |
| Prescription Only | $30 |
Dr. Melinda Cheng, R.AC., R. TCM. P
Education & Clinical History:
Master & Bachelor Degree in Beijing University of Chinese Medicine
Beijing Xiyuan Hospital CACMS - Dr. TCM
Being an apprentice of famous Dr. TCMs in Beijing China
Specialties:
Insomnia, Anxiety, Opthalmology, Otology, Neurology, Dermatology, Gynecology, Endocrinology, Gastroenterology, Cardiology, Weight Management
Schedule

Time

Location

Monday - Saturday

(Off on Tuesday)

9:00 AM - 6:00 PM

Vancouver West
| | |
| --- | --- |
| Treatment | Fees |
| Initial Acupuncture Treatment (60min) | $110 |
| Subsequent Acupuncture Treatment (60min) | $90 |
| Initial Laser Acupuncture Treatment (45min) | $110 |
| Subsequent Laser Acupuncture Treatment (45min) | $90 |
| Cupping or Scraping (30min) | $60 |
| Herbal Medicine (7 Days) | $105 + 5%GST |
| No Treatment Consultation (20min) | $30 |