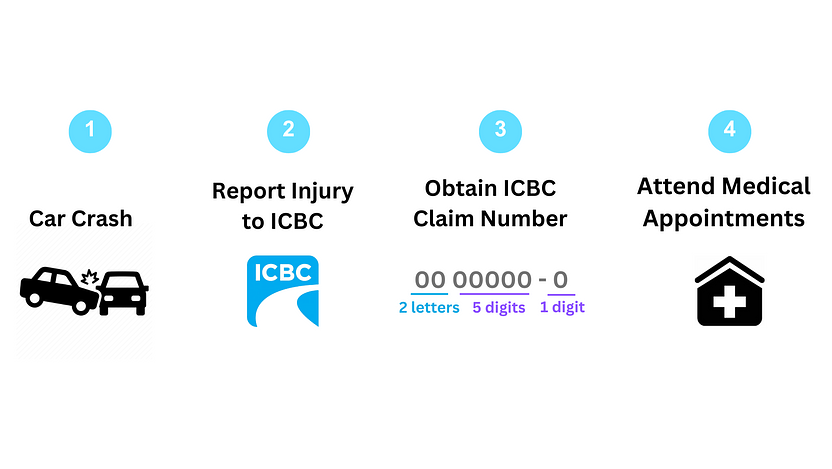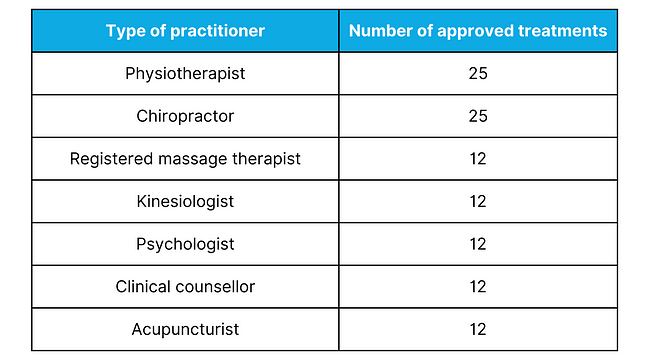 12 Weeks after the accident
If your symptoms appear following the first 12 weeks after a car accident, obtaining approval from your ICBC adjuster is necessary before proceeding with the initial treatment. Our clinic can assist you in submitting a request for the required initial treatment approval. However, if you opt to proceed with the treatment before receiving ICBC's approval you will be required to make upfront payments.
On the accident day
You can report a claim 24 hours a day, seven days a week by phone or online. During the reporting process, you'll need to provide specific details about the accident, including the date, time, location, and the involved parties. Following the successful submission of the claim, ICBC will undertake a thorough review of the submitted information and furnish you with a claim number. The claim number is crucial when scheduling an appointment.
Within 12 weeks from the accident day
During the initial 12 weeks following a car accident, obtaining a doctor's referral or consulting a recovery specialist is not mandatory before seeking treatment. Nonetheless, it is essential to have your ICBC claim number ready when receiving medical care. If your recovery process requires a continuous treatment after the accident, our practitioner can submit a comprehensive treatment plan for an extension. Subsequently, your ICBC adjuster will thoroughly review the treatment plan and inform both you and your practitioner of the result via email. If you decide to proceed with the treatment plan before receiving ICBC's approval, it is necessary to make up front payments.
Medical Care After Car Accident
The First and Most Important Step:
It is important to seek medical attention following a car accident, even if there is no immediate pain or discomfort. Delayed onset of symptoms is a frequent occurrence after a car accident, and some injuries may not present until hours or days later. Seeking prompt medical evaluation can aid in identifying any underlying injuries and prevent them from exacerbating.